[News] Yoon Hoo and Guk Hwa finally get married (12/22/06)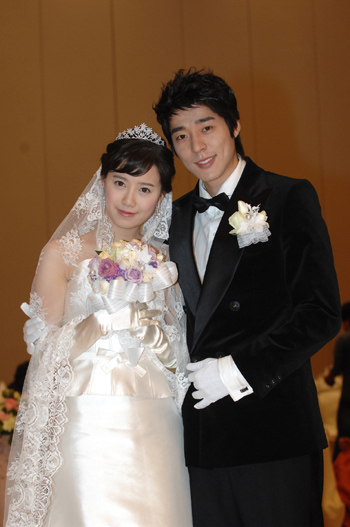 Finally, on 12/22, the wedding of the couple Yoon Hoo and Guk Hwa of the KBS1 daily drama "Pure 19" is filmed at 'Kintex Grand Ballroom (킨텍스 그랜드볼룸)' located at Kyunggido.

Goo Hye Sun who plays the bride walks with elegant and lovely appearance. Suh Ji Suk who plays the bridegroom Yoon Hoo enters the ceremony with luxurious image.

As to this wedding ceremony, SJS states, "It seemed like a real wedding when I heard the words 'the bridegroom enters now'. I had an awkward smile on my face. In the drama, I have been waiting for this day, so I feel good and light-hearted."

Goo Hye Sun Says, "As an actress, this ceremony is a nice experience. However, as a woman, a real wedding makes the bride feel solemn with a heavy heart."

The final episode of this drama is scheduled to end on 1/12/2007.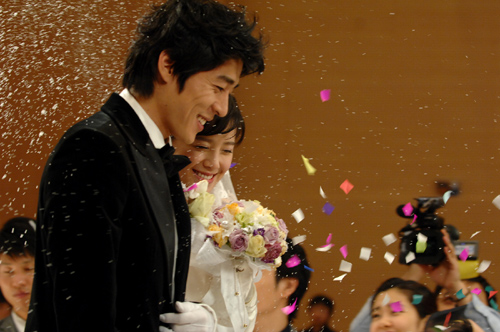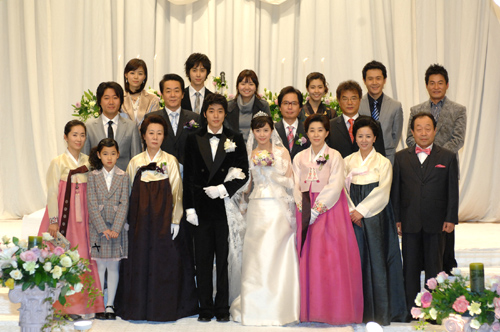 [Music] You're one in a million (sung by Bosson)
Source: http://star.moneytoday.co.kr/view/stview.php?no=2006122217264264571&type=1&outlink=1