On 1/9/2010, Jisuk attends Jo Han Sun's Wedding.


WOW! Jisuk looks so handsome and cool in this long black winter coat outfit!! ^-^
(Some snow flakes on his coat ....
Uhmmm... Like Seoul, Chicago just had a big snow storm .... brutally cold weather .... )
Jisuk's good friend, actor Jo Han Sun, has his happy wedding ceremony held at
"Imperial Palace Hotel (임피리얼팰리스 호텔)" on 1/9,
and Jisuk is invited to attend the wedding.





Jisuk says, "Han Sun and I have known each other since our childhood.
I knew that he had been dating the bride earlier than the news was released to the reporters.
I am envious of his getting married.
Congratulations to him!"


=========

[VOD] (credit: YTN STAR)

[VOD Link] http://vod1.ytnstar.co.kr/ytnstar/general/mov/star/2010/01/201001111123515499_s.wmv

=========



The bride Jung Hae Jung (정해정), 2 years younger than Jo Han Sun,
is currently studying in a college majoring in arts.
They met each other in 2007 through a friend's introduction to each other.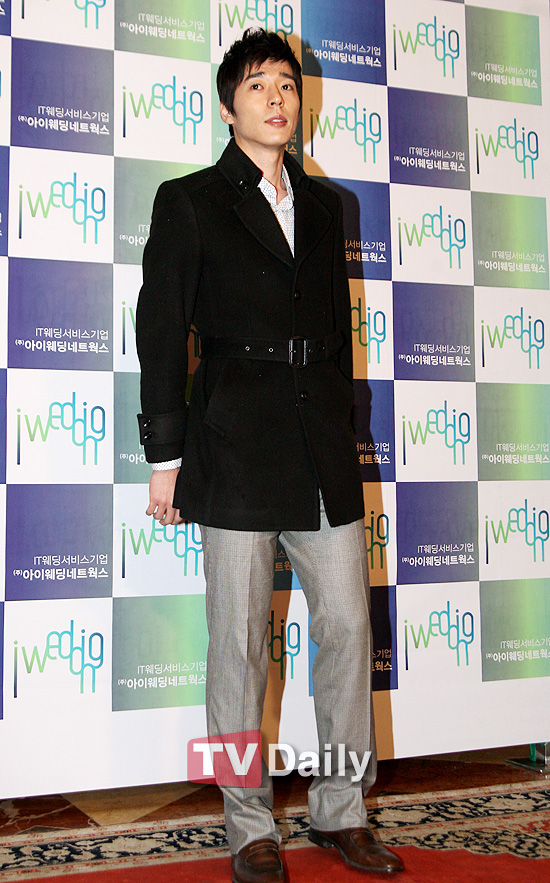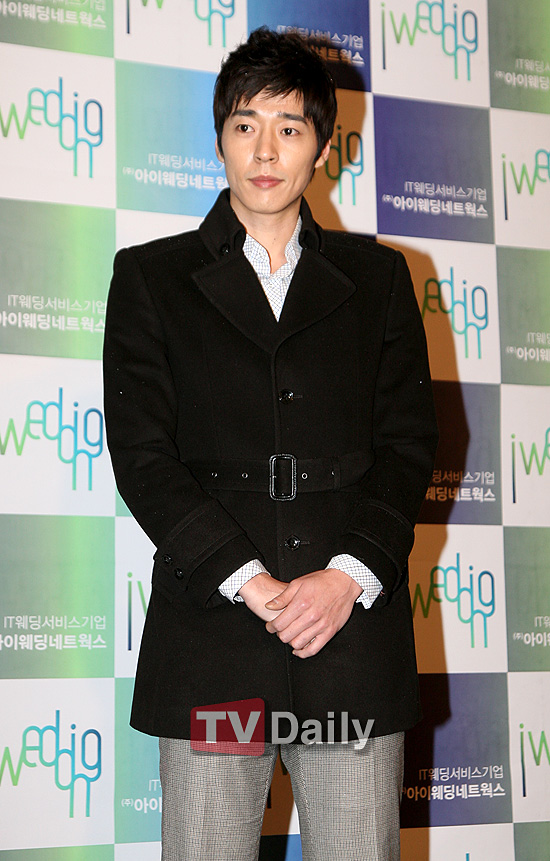 =============


Jo Han Sun and the bride Jung Hae Jung:





==========


[SSTV] http://sstv.freechal.com/News/Detail.aspx?cSn=1&pSn=74358

[Today Korea] http://www.todaykorea.co.kr/news/articleView.html?idxno=93086

[Arts News] http://artsnews.media.paran.com/news/57105

[Korea Economy] http://www.hankyung.com/news/app/newsview.php?aid=2010010983537

[Korea Economy] http://www.hankyung.com/news/app/newsview.php?aid=2010010983527

[News En] http://www.newsen.com/news_view.php?uid=201001091916331001

[News En] http://www.newsen.com/news_view.php?uid=201001091759011010

[News En] http://www.newsen.com/news_view.php?uid=201001091810491010

[KukiNews] http://news.kukinews.com/article/view.asp?page=1&gCode=ent&arcid=1263063738&cp=nv

[TV Daily] http://www.tvdaily.co.kr/read.php3?aid=126302797538469002

[TV Daily] http://www.tvdaily.co.kr/read.php3?aid=126302775038466002

[TV Report] http://www.tvreport.co.kr/main.php?cmd=news/news_view&idx=35254

[OSEN] http://osen.mt.co.kr/news/view.html?gid=G1001090111

==========


Kim Sun Ah



Kim Suk Hoon



Uhm Ji Won



Ahn Sung Gi



Oh Ji Ho



Joo Jin Mo



Park Ki Woong



Kim Jong Gook





================